2018

GMC

Sierra 1500

Regular Cab Standard Box 2-Wheel Drive
Starting MSRP from $29,000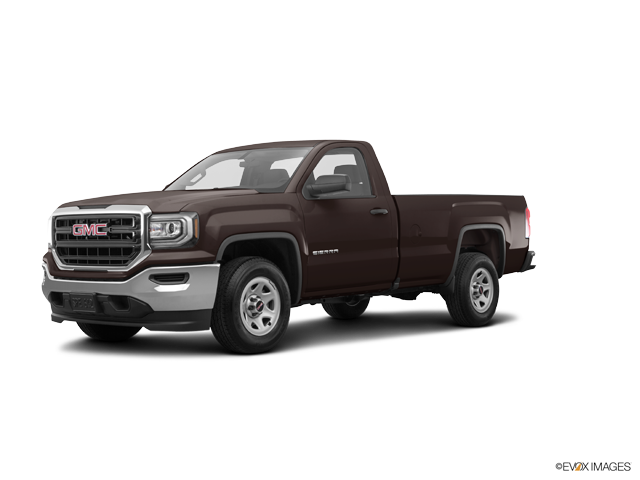 BOHN Markdown Madness*
Select 2019 GMC Sierra 1500
Offer Amount 5.0% off MSRP
Sale Price: $61,386*
Stock Number: KZ231415
Take Delivery By 04-01-2019
Offer Disclosure
*DEALER DISCOUNT. MSRP DOES NOT INCLUDE DEALER INSTALLED EQUIPMENT
BOHN Markdown Madness*
Select 2019 GMC Sierra 1500
Offer Amount 5.0% off MSRP
Sale Price: $55,249*
Stock Number: KG124951
Take Delivery By 04-01-2019
Offer Disclosure
*DEALER DISCOUNT. MSRP DOES NOT INCLUDE DEALER INSTALLED EQUIPMENT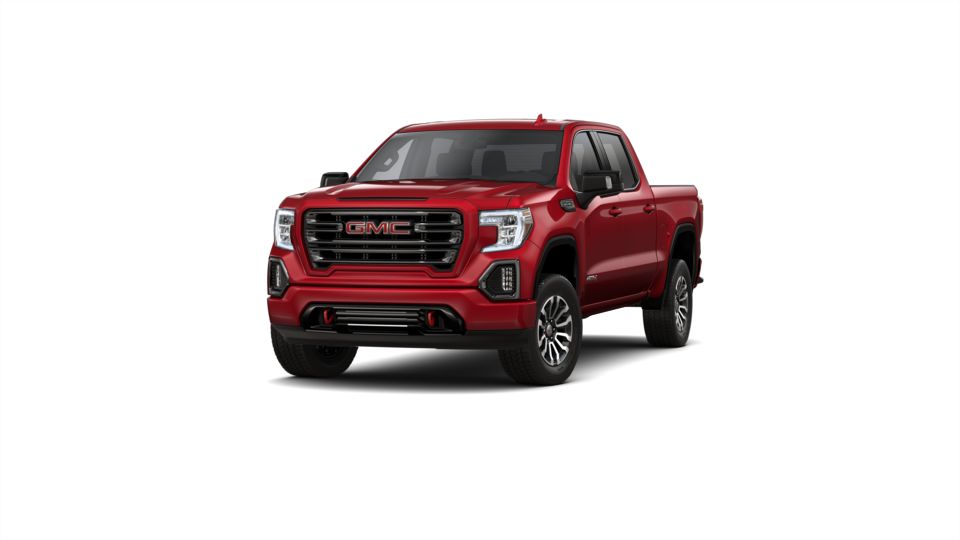 BOHN Markdown Madness*
Select 2019 GMC Sierra 1500
Offer Amount 5.0% off MSRP
Sale Price: $54,845*
Stock Number: KZ207974
Take Delivery By 04-01-2019
Offer Disclosure
*DEALER DISCOUNT. MSRP DOES NOT INCLUDE DEALER INSTALLED EQUIPMENT
BOHN Markdown Madness*
Select 2019 GMC Sierra 1500
Offer Amount 5.0% off MSRP
Sale Price: $54,684*
Stock Number: KG122239
Take Delivery By 04-01-2019
Offer Disclosure
*DEALER DISCOUNT. MSRP DOES NOT INCLUDE DEALER INSTALLED EQUIPMENT
BOHN Markdown Madness*
Select 2019 GMC Sierra 1500
Offer Amount 5.0% off MSRP
Sale Price: $54,684*
Stock Number: KG124613
Take Delivery By 04-01-2019
Offer Disclosure
*DEALER DISCOUNT. MSRP DOES NOT INCLUDE DEALER INSTALLED EQUIPMENT
BOHN Markdown Madness*
Select 2019 GMC Sierra 1500
Offer Amount 5.0% off MSRP
Sale Price: $54,684*
Stock Number: KG124784
Take Delivery By 04-01-2019
Offer Disclosure
*DEALER DISCOUNT. MSRP DOES NOT INCLUDE DEALER INSTALLED EQUIPMENT
GMC Conquest Purchase Program*
Select 2019 GMC Sierra 1500
Offer Amount $1000
Sale Price: $61,386*
Stock Number: KZ231415
Take Delivery By 04-01-2019
Offer Disclosure
*19-40CAF-001 CUSTOMER MUST HAVE OWNED/LEASED THE COMPETITIVE VEHICLE FOR A MINIMUM OF 30 DAYS PRIOR TO THE SALE OF THE NEW VEHICLE. - ELIGIBLE CUSTOMERS ARE THOSE WHO CAN DOCUMENT BEING AN OWNER/LESSEE OF A 1999 OR NEWER NON GM (I.E., NON-BUICK, CADILLAC, CHEVROLET, GMC, HUMMER, OLDSMOBILE, PONTIAC OR SATURN) PASSENGER CAR OR TRUCK. - THIS OFFER CAN BE TRANSFERRED TO INDIVIDUALS RESIDING IN THE SAME HOUSEHOLD. BOTH THE TRANSFEROR'S (ORIGINAL INTENDED CUSTOMER) AND TRANSFEREE'S RESIDENCY MUST BE VERIFIED WITH CURRENT DRIVER'S LICENSE OR STATE IDENTIFICATION. - ONLY ONE SET OF QUALIFYING DOCUMENTS MAY BE USED FOR REDEMPTION PER PURCHASE PER ELIGIBLE CUSTOMER
GMC Conquest Purchase Program*
Select 2019 GMC Sierra 1500
Offer Amount $1000
Sale Price: $55,249*
Stock Number: KG124951
Take Delivery By 04-01-2019
Offer Disclosure
*19-40CAF-001 CUSTOMER MUST HAVE OWNED/LEASED THE COMPETITIVE VEHICLE FOR A MINIMUM OF 30 DAYS PRIOR TO THE SALE OF THE NEW VEHICLE. - ELIGIBLE CUSTOMERS ARE THOSE WHO CAN DOCUMENT BEING AN OWNER/LESSEE OF A 1999 OR NEWER NON GM (I.E., NON-BUICK, CADILLAC, CHEVROLET, GMC, HUMMER, OLDSMOBILE, PONTIAC OR SATURN) PASSENGER CAR OR TRUCK. - THIS OFFER CAN BE TRANSFERRED TO INDIVIDUALS RESIDING IN THE SAME HOUSEHOLD. BOTH THE TRANSFEROR'S (ORIGINAL INTENDED CUSTOMER) AND TRANSFEREE'S RESIDENCY MUST BE VERIFIED WITH CURRENT DRIVER'S LICENSE OR STATE IDENTIFICATION. - ONLY ONE SET OF QUALIFYING DOCUMENTS MAY BE USED FOR REDEMPTION PER PURCHASE PER ELIGIBLE CUSTOMER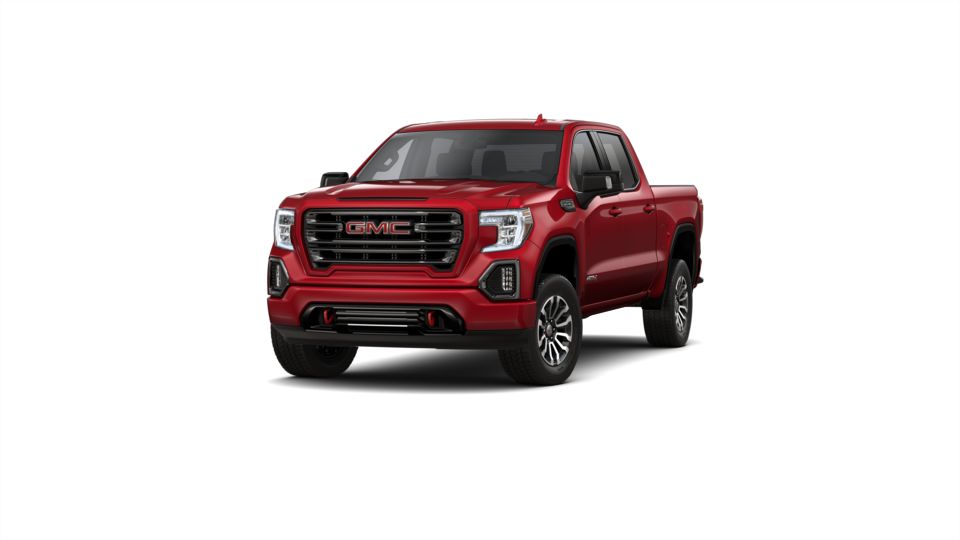 GMC Conquest Purchase Program*
Select 2019 GMC Sierra 1500
Offer Amount $1000
Sale Price: $54,845*
Stock Number: KZ207974
Take Delivery By 04-01-2019
Offer Disclosure
*19-40CAF-001 CUSTOMER MUST HAVE OWNED/LEASED THE COMPETITIVE VEHICLE FOR A MINIMUM OF 30 DAYS PRIOR TO THE SALE OF THE NEW VEHICLE. - ELIGIBLE CUSTOMERS ARE THOSE WHO CAN DOCUMENT BEING AN OWNER/LESSEE OF A 1999 OR NEWER NON GM (I.E., NON-BUICK, CADILLAC, CHEVROLET, GMC, HUMMER, OLDSMOBILE, PONTIAC OR SATURN) PASSENGER CAR OR TRUCK. - THIS OFFER CAN BE TRANSFERRED TO INDIVIDUALS RESIDING IN THE SAME HOUSEHOLD. BOTH THE TRANSFEROR'S (ORIGINAL INTENDED CUSTOMER) AND TRANSFEREE'S RESIDENCY MUST BE VERIFIED WITH CURRENT DRIVER'S LICENSE OR STATE IDENTIFICATION. - ONLY ONE SET OF QUALIFYING DOCUMENTS MAY BE USED FOR REDEMPTION PER PURCHASE PER ELIGIBLE CUSTOMER
GMC Conquest Purchase Program*
Select 2019 GMC Sierra 1500
Offer Amount $1000
Sale Price: $54,684*
Stock Number: KG124613
Take Delivery By 04-01-2019
Offer Disclosure
*19-40CAF-001 CUSTOMER MUST HAVE OWNED/LEASED THE COMPETITIVE VEHICLE FOR A MINIMUM OF 30 DAYS PRIOR TO THE SALE OF THE NEW VEHICLE. - ELIGIBLE CUSTOMERS ARE THOSE WHO CAN DOCUMENT BEING AN OWNER/LESSEE OF A 1999 OR NEWER NON GM (I.E., NON-BUICK, CADILLAC, CHEVROLET, GMC, HUMMER, OLDSMOBILE, PONTIAC OR SATURN) PASSENGER CAR OR TRUCK. - THIS OFFER CAN BE TRANSFERRED TO INDIVIDUALS RESIDING IN THE SAME HOUSEHOLD. BOTH THE TRANSFEROR'S (ORIGINAL INTENDED CUSTOMER) AND TRANSFEREE'S RESIDENCY MUST BE VERIFIED WITH CURRENT DRIVER'S LICENSE OR STATE IDENTIFICATION. - ONLY ONE SET OF QUALIFYING DOCUMENTS MAY BE USED FOR REDEMPTION PER PURCHASE PER ELIGIBLE CUSTOMER
GMC Conquest Purchase Program*
Select 2019 GMC Sierra 1500
Offer Amount $1000
Sale Price: $54,684*
Stock Number: KG122239
Take Delivery By 04-01-2019
Offer Disclosure
*19-40CAF-001 CUSTOMER MUST HAVE OWNED/LEASED THE COMPETITIVE VEHICLE FOR A MINIMUM OF 30 DAYS PRIOR TO THE SALE OF THE NEW VEHICLE. - ELIGIBLE CUSTOMERS ARE THOSE WHO CAN DOCUMENT BEING AN OWNER/LESSEE OF A 1999 OR NEWER NON GM (I.E., NON-BUICK, CADILLAC, CHEVROLET, GMC, HUMMER, OLDSMOBILE, PONTIAC OR SATURN) PASSENGER CAR OR TRUCK. - THIS OFFER CAN BE TRANSFERRED TO INDIVIDUALS RESIDING IN THE SAME HOUSEHOLD. BOTH THE TRANSFEROR'S (ORIGINAL INTENDED CUSTOMER) AND TRANSFEREE'S RESIDENCY MUST BE VERIFIED WITH CURRENT DRIVER'S LICENSE OR STATE IDENTIFICATION. - ONLY ONE SET OF QUALIFYING DOCUMENTS MAY BE USED FOR REDEMPTION PER PURCHASE PER ELIGIBLE CUSTOMER
GMC Conquest Purchase Program*
Select 2019 GMC Sierra 1500
Offer Amount $1000
Sale Price: $54,684*
Stock Number: KG124784
Take Delivery By 04-01-2019
Offer Disclosure
*19-40CAF-001 CUSTOMER MUST HAVE OWNED/LEASED THE COMPETITIVE VEHICLE FOR A MINIMUM OF 30 DAYS PRIOR TO THE SALE OF THE NEW VEHICLE. - ELIGIBLE CUSTOMERS ARE THOSE WHO CAN DOCUMENT BEING AN OWNER/LESSEE OF A 1999 OR NEWER NON GM (I.E., NON-BUICK, CADILLAC, CHEVROLET, GMC, HUMMER, OLDSMOBILE, PONTIAC OR SATURN) PASSENGER CAR OR TRUCK. - THIS OFFER CAN BE TRANSFERRED TO INDIVIDUALS RESIDING IN THE SAME HOUSEHOLD. BOTH THE TRANSFEROR'S (ORIGINAL INTENDED CUSTOMER) AND TRANSFEREE'S RESIDENCY MUST BE VERIFIED WITH CURRENT DRIVER'S LICENSE OR STATE IDENTIFICATION. - ONLY ONE SET OF QUALIFYING DOCUMENTS MAY BE USED FOR REDEMPTION PER PURCHASE PER ELIGIBLE CUSTOMER
GMC Conquest Purchase Program*
Select 2019 GMC Sierra 1500
Offer Amount $1000
Sale Price: $51,987*
Stock Number: KG117160
Take Delivery By 04-01-2019
Offer Disclosure
*19-40CAF-001 CUSTOMER MUST HAVE OWNED/LEASED THE COMPETITIVE VEHICLE FOR A MINIMUM OF 30 DAYS PRIOR TO THE SALE OF THE NEW VEHICLE. - ELIGIBLE CUSTOMERS ARE THOSE WHO CAN DOCUMENT BEING AN OWNER/LESSEE OF A 1999 OR NEWER NON GM (I.E., NON-BUICK, CADILLAC, CHEVROLET, GMC, HUMMER, OLDSMOBILE, PONTIAC OR SATURN) PASSENGER CAR OR TRUCK. - THIS OFFER CAN BE TRANSFERRED TO INDIVIDUALS RESIDING IN THE SAME HOUSEHOLD. BOTH THE TRANSFEROR'S (ORIGINAL INTENDED CUSTOMER) AND TRANSFEREE'S RESIDENCY MUST BE VERIFIED WITH CURRENT DRIVER'S LICENSE OR STATE IDENTIFICATION. - ONLY ONE SET OF QUALIFYING DOCUMENTS MAY BE USED FOR REDEMPTION PER PURCHASE PER ELIGIBLE CUSTOMER
GMC Conquest Purchase Program*
Select 2019 GMC Sierra 1500
Offer Amount $1000
Sale Price: $50,713*
Stock Number: KG126786
Take Delivery By 04-01-2019
Offer Disclosure
*19-40CAF-001 CUSTOMER MUST HAVE OWNED/LEASED THE COMPETITIVE VEHICLE FOR A MINIMUM OF 30 DAYS PRIOR TO THE SALE OF THE NEW VEHICLE. - ELIGIBLE CUSTOMERS ARE THOSE WHO CAN DOCUMENT BEING AN OWNER/LESSEE OF A 1999 OR NEWER NON GM (I.E., NON-BUICK, CADILLAC, CHEVROLET, GMC, HUMMER, OLDSMOBILE, PONTIAC OR SATURN) PASSENGER CAR OR TRUCK. - THIS OFFER CAN BE TRANSFERRED TO INDIVIDUALS RESIDING IN THE SAME HOUSEHOLD. BOTH THE TRANSFEROR'S (ORIGINAL INTENDED CUSTOMER) AND TRANSFEREE'S RESIDENCY MUST BE VERIFIED WITH CURRENT DRIVER'S LICENSE OR STATE IDENTIFICATION. - ONLY ONE SET OF QUALIFYING DOCUMENTS MAY BE USED FOR REDEMPTION PER PURCHASE PER ELIGIBLE CUSTOMER
GMC Conquest Purchase Program*
Select 2019 GMC Sierra 1500
Offer Amount $1000
Sale Price: $50,460*
Stock Number: KG116528
Take Delivery By 04-01-2019
Offer Disclosure
*19-40CAF-001 CUSTOMER MUST HAVE OWNED/LEASED THE COMPETITIVE VEHICLE FOR A MINIMUM OF 30 DAYS PRIOR TO THE SALE OF THE NEW VEHICLE. - ELIGIBLE CUSTOMERS ARE THOSE WHO CAN DOCUMENT BEING AN OWNER/LESSEE OF A 1999 OR NEWER NON GM (I.E., NON-BUICK, CADILLAC, CHEVROLET, GMC, HUMMER, OLDSMOBILE, PONTIAC OR SATURN) PASSENGER CAR OR TRUCK. - THIS OFFER CAN BE TRANSFERRED TO INDIVIDUALS RESIDING IN THE SAME HOUSEHOLD. BOTH THE TRANSFEROR'S (ORIGINAL INTENDED CUSTOMER) AND TRANSFEREE'S RESIDENCY MUST BE VERIFIED WITH CURRENT DRIVER'S LICENSE OR STATE IDENTIFICATION. - ONLY ONE SET OF QUALIFYING DOCUMENTS MAY BE USED FOR REDEMPTION PER PURCHASE PER ELIGIBLE CUSTOMER
GMC Conquest Purchase Program*
Select 2019 GMC Sierra 1500
Offer Amount $1000
Sale Price: $50,004*
Stock Number: KG130923
Take Delivery By 04-01-2019
Offer Disclosure
*19-40CAF-001 CUSTOMER MUST HAVE OWNED/LEASED THE COMPETITIVE VEHICLE FOR A MINIMUM OF 30 DAYS PRIOR TO THE SALE OF THE NEW VEHICLE. - ELIGIBLE CUSTOMERS ARE THOSE WHO CAN DOCUMENT BEING AN OWNER/LESSEE OF A 1999 OR NEWER NON GM (I.E., NON-BUICK, CADILLAC, CHEVROLET, GMC, HUMMER, OLDSMOBILE, PONTIAC OR SATURN) PASSENGER CAR OR TRUCK. - THIS OFFER CAN BE TRANSFERRED TO INDIVIDUALS RESIDING IN THE SAME HOUSEHOLD. BOTH THE TRANSFEROR'S (ORIGINAL INTENDED CUSTOMER) AND TRANSFEREE'S RESIDENCY MUST BE VERIFIED WITH CURRENT DRIVER'S LICENSE OR STATE IDENTIFICATION. - ONLY ONE SET OF QUALIFYING DOCUMENTS MAY BE USED FOR REDEMPTION PER PURCHASE PER ELIGIBLE CUSTOMER
GMC Conquest Purchase Program*
Select 2019 GMC Sierra 1500
Offer Amount $1000
Sale Price: $50,004*
Stock Number: KG130759
Take Delivery By 04-01-2019
Offer Disclosure
*19-40CAF-001 CUSTOMER MUST HAVE OWNED/LEASED THE COMPETITIVE VEHICLE FOR A MINIMUM OF 30 DAYS PRIOR TO THE SALE OF THE NEW VEHICLE. - ELIGIBLE CUSTOMERS ARE THOSE WHO CAN DOCUMENT BEING AN OWNER/LESSEE OF A 1999 OR NEWER NON GM (I.E., NON-BUICK, CADILLAC, CHEVROLET, GMC, HUMMER, OLDSMOBILE, PONTIAC OR SATURN) PASSENGER CAR OR TRUCK. - THIS OFFER CAN BE TRANSFERRED TO INDIVIDUALS RESIDING IN THE SAME HOUSEHOLD. BOTH THE TRANSFEROR'S (ORIGINAL INTENDED CUSTOMER) AND TRANSFEREE'S RESIDENCY MUST BE VERIFIED WITH CURRENT DRIVER'S LICENSE OR STATE IDENTIFICATION. - ONLY ONE SET OF QUALIFYING DOCUMENTS MAY BE USED FOR REDEMPTION PER PURCHASE PER ELIGIBLE CUSTOMER
GMC Conquest Purchase Program*
Select 2019 GMC Sierra 1500
Offer Amount $1000
Sale Price: $49,452*
Stock Number: KZ233205
Take Delivery By 04-01-2019
Offer Disclosure
*19-40CAF-001 CUSTOMER MUST HAVE OWNED/LEASED THE COMPETITIVE VEHICLE FOR A MINIMUM OF 30 DAYS PRIOR TO THE SALE OF THE NEW VEHICLE. - ELIGIBLE CUSTOMERS ARE THOSE WHO CAN DOCUMENT BEING AN OWNER/LESSEE OF A 1999 OR NEWER NON GM (I.E., NON-BUICK, CADILLAC, CHEVROLET, GMC, HUMMER, OLDSMOBILE, PONTIAC OR SATURN) PASSENGER CAR OR TRUCK. - THIS OFFER CAN BE TRANSFERRED TO INDIVIDUALS RESIDING IN THE SAME HOUSEHOLD. BOTH THE TRANSFEROR'S (ORIGINAL INTENDED CUSTOMER) AND TRANSFEREE'S RESIDENCY MUST BE VERIFIED WITH CURRENT DRIVER'S LICENSE OR STATE IDENTIFICATION. - ONLY ONE SET OF QUALIFYING DOCUMENTS MAY BE USED FOR REDEMPTION PER PURCHASE PER ELIGIBLE CUSTOMER
GMC Conquest Purchase Program*
Select 2019 GMC Sierra 1500
Offer Amount $1000
Sale Price: $49,452*
Stock Number: KG101058
Take Delivery By 04-01-2019
Offer Disclosure
*19-40CAF-001 CUSTOMER MUST HAVE OWNED/LEASED THE COMPETITIVE VEHICLE FOR A MINIMUM OF 30 DAYS PRIOR TO THE SALE OF THE NEW VEHICLE. - ELIGIBLE CUSTOMERS ARE THOSE WHO CAN DOCUMENT BEING AN OWNER/LESSEE OF A 1999 OR NEWER NON GM (I.E., NON-BUICK, CADILLAC, CHEVROLET, GMC, HUMMER, OLDSMOBILE, PONTIAC OR SATURN) PASSENGER CAR OR TRUCK. - THIS OFFER CAN BE TRANSFERRED TO INDIVIDUALS RESIDING IN THE SAME HOUSEHOLD. BOTH THE TRANSFEROR'S (ORIGINAL INTENDED CUSTOMER) AND TRANSFEREE'S RESIDENCY MUST BE VERIFIED WITH CURRENT DRIVER'S LICENSE OR STATE IDENTIFICATION. - ONLY ONE SET OF QUALIFYING DOCUMENTS MAY BE USED FOR REDEMPTION PER PURCHASE PER ELIGIBLE CUSTOMER
GMC Conquest Purchase Program*
Select 2019 GMC Sierra 1500
Offer Amount $1000
Sale Price: $49,452*
Stock Number: KG117637
Take Delivery By 04-01-2019
Offer Disclosure
*19-40CAF-001 CUSTOMER MUST HAVE OWNED/LEASED THE COMPETITIVE VEHICLE FOR A MINIMUM OF 30 DAYS PRIOR TO THE SALE OF THE NEW VEHICLE. - ELIGIBLE CUSTOMERS ARE THOSE WHO CAN DOCUMENT BEING AN OWNER/LESSEE OF A 1999 OR NEWER NON GM (I.E., NON-BUICK, CADILLAC, CHEVROLET, GMC, HUMMER, OLDSMOBILE, PONTIAC OR SATURN) PASSENGER CAR OR TRUCK. - THIS OFFER CAN BE TRANSFERRED TO INDIVIDUALS RESIDING IN THE SAME HOUSEHOLD. BOTH THE TRANSFEROR'S (ORIGINAL INTENDED CUSTOMER) AND TRANSFEREE'S RESIDENCY MUST BE VERIFIED WITH CURRENT DRIVER'S LICENSE OR STATE IDENTIFICATION. - ONLY ONE SET OF QUALIFYING DOCUMENTS MAY BE USED FOR REDEMPTION PER PURCHASE PER ELIGIBLE CUSTOMER
GMC Conquest Purchase Program*
Select 2019 GMC Sierra 1500
Offer Amount $1000
Sale Price: $49,452*
Stock Number: KG116670
Take Delivery By 04-01-2019
Offer Disclosure
*19-40CAF-001 CUSTOMER MUST HAVE OWNED/LEASED THE COMPETITIVE VEHICLE FOR A MINIMUM OF 30 DAYS PRIOR TO THE SALE OF THE NEW VEHICLE. - ELIGIBLE CUSTOMERS ARE THOSE WHO CAN DOCUMENT BEING AN OWNER/LESSEE OF A 1999 OR NEWER NON GM (I.E., NON-BUICK, CADILLAC, CHEVROLET, GMC, HUMMER, OLDSMOBILE, PONTIAC OR SATURN) PASSENGER CAR OR TRUCK. - THIS OFFER CAN BE TRANSFERRED TO INDIVIDUALS RESIDING IN THE SAME HOUSEHOLD. BOTH THE TRANSFEROR'S (ORIGINAL INTENDED CUSTOMER) AND TRANSFEREE'S RESIDENCY MUST BE VERIFIED WITH CURRENT DRIVER'S LICENSE OR STATE IDENTIFICATION. - ONLY ONE SET OF QUALIFYING DOCUMENTS MAY BE USED FOR REDEMPTION PER PURCHASE PER ELIGIBLE CUSTOMER
GMC Conquest Purchase Program*
Select 2019 GMC Sierra 1500
Offer Amount $1000
Sale Price: $49,452*
Stock Number: KG118484
Take Delivery By 04-01-2019
Offer Disclosure
*19-40CAF-001 CUSTOMER MUST HAVE OWNED/LEASED THE COMPETITIVE VEHICLE FOR A MINIMUM OF 30 DAYS PRIOR TO THE SALE OF THE NEW VEHICLE. - ELIGIBLE CUSTOMERS ARE THOSE WHO CAN DOCUMENT BEING AN OWNER/LESSEE OF A 1999 OR NEWER NON GM (I.E., NON-BUICK, CADILLAC, CHEVROLET, GMC, HUMMER, OLDSMOBILE, PONTIAC OR SATURN) PASSENGER CAR OR TRUCK. - THIS OFFER CAN BE TRANSFERRED TO INDIVIDUALS RESIDING IN THE SAME HOUSEHOLD. BOTH THE TRANSFEROR'S (ORIGINAL INTENDED CUSTOMER) AND TRANSFEREE'S RESIDENCY MUST BE VERIFIED WITH CURRENT DRIVER'S LICENSE OR STATE IDENTIFICATION. - ONLY ONE SET OF QUALIFYING DOCUMENTS MAY BE USED FOR REDEMPTION PER PURCHASE PER ELIGIBLE CUSTOMER
GMC Conquest Purchase Program*
Select 2019 GMC Sierra 1500
Offer Amount $1000
Sale Price: $49,452*
Stock Number: KG116532
Take Delivery By 04-01-2019
Offer Disclosure
*19-40CAF-001 CUSTOMER MUST HAVE OWNED/LEASED THE COMPETITIVE VEHICLE FOR A MINIMUM OF 30 DAYS PRIOR TO THE SALE OF THE NEW VEHICLE. - ELIGIBLE CUSTOMERS ARE THOSE WHO CAN DOCUMENT BEING AN OWNER/LESSEE OF A 1999 OR NEWER NON GM (I.E., NON-BUICK, CADILLAC, CHEVROLET, GMC, HUMMER, OLDSMOBILE, PONTIAC OR SATURN) PASSENGER CAR OR TRUCK. - THIS OFFER CAN BE TRANSFERRED TO INDIVIDUALS RESIDING IN THE SAME HOUSEHOLD. BOTH THE TRANSFEROR'S (ORIGINAL INTENDED CUSTOMER) AND TRANSFEREE'S RESIDENCY MUST BE VERIFIED WITH CURRENT DRIVER'S LICENSE OR STATE IDENTIFICATION. - ONLY ONE SET OF QUALIFYING DOCUMENTS MAY BE USED FOR REDEMPTION PER PURCHASE PER ELIGIBLE CUSTOMER
GMC Conquest Purchase Program*
Select 2019 GMC Sierra 1500
Offer Amount $1000
Sale Price: $49,452*
Stock Number: KG118590
Take Delivery By 04-01-2019
Offer Disclosure
*19-40CAF-001 CUSTOMER MUST HAVE OWNED/LEASED THE COMPETITIVE VEHICLE FOR A MINIMUM OF 30 DAYS PRIOR TO THE SALE OF THE NEW VEHICLE. - ELIGIBLE CUSTOMERS ARE THOSE WHO CAN DOCUMENT BEING AN OWNER/LESSEE OF A 1999 OR NEWER NON GM (I.E., NON-BUICK, CADILLAC, CHEVROLET, GMC, HUMMER, OLDSMOBILE, PONTIAC OR SATURN) PASSENGER CAR OR TRUCK. - THIS OFFER CAN BE TRANSFERRED TO INDIVIDUALS RESIDING IN THE SAME HOUSEHOLD. BOTH THE TRANSFEROR'S (ORIGINAL INTENDED CUSTOMER) AND TRANSFEREE'S RESIDENCY MUST BE VERIFIED WITH CURRENT DRIVER'S LICENSE OR STATE IDENTIFICATION. - ONLY ONE SET OF QUALIFYING DOCUMENTS MAY BE USED FOR REDEMPTION PER PURCHASE PER ELIGIBLE CUSTOMER
Available X31 Off-Road Package
When it's time to leave the pavement behind, Sierra is ready with the available X31 Off-Road Package that includes:
Off-road suspension

2-speed transfer case

Hill Descent Control

Integrated Dual Exhaust

Skid plates

Heavy-duty air filter

X31 hard badge

Available Forward Collision Alert2
If the system detects that a front-end collision situation is imminent while following a detected vehicle, the system can alert the driver to a potential collision. It also can alert the driver if the driver is following a detected vehicle much too closely.
Apple CarPlay™ Compatibility1
Apple CarPlay™ allows you access to your favorite iPhone® features such as:
Apple Music®

Apple Maps

Siri® to send and receive hands-free text messages

Answer the call of adventure in a vehicle that looks and acts the part, with bold exterior styling, innovative features and Professional Grade capability.
Monochromatic look with black grille and vertical recovery hooks

20" black wheels

Available X31 Off-Road package with integrated dual exhaust and all-terrain tires

Keyless open and start

LED cargo box lighting

Regular Cab Standard Box 2-Wheel Drive
Deep Mahogany Metallic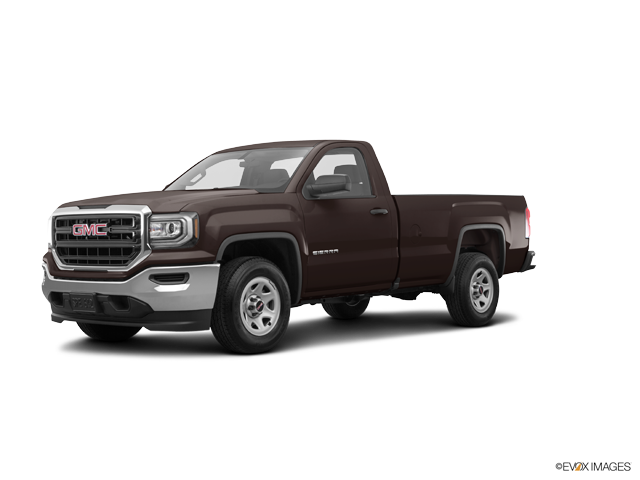 Vehicle user interface is a product of Apple and its terms and privacy statements apply. Requires compatible iPhone and data plan rates apply. Apple CarPlay is a trademark of Apple Inc. Siri, iPhone and iTunes are trademarks for Apple Inc, registered in the U.S. and other countries.
Not available on SLE or Elevation models
Experience the 2019 Sierra 1500 at your Harvey GMC source - Bohn Buick GMC
It's simple, when it comes to providing competitive pricing and selection - Bohn Buick GMC is your Harvey GMC Sierra 1500 authority. Come visit Bohn Buick GMC today for a test drive where our friendly sales team is ready to assist you in your search for a 2019 GMC Sierra 1500 with their years of experience and enthusiasm. Make Bohn Buick GMC your destination when you're in the market for a 2019 Sierra 1500 and find out why more Harvey GMC drivers are choosing us for their GMC needs.