GMC SELECT MODEL CONSUMER CASH*
Select 2019 GMC Terrain
Offer Amount

$744

Sale Price:

$29,191*
Stock Number:

KL132099

Take Delivery By

02-28-2019
Price Reduction Below MSRP*
Select 2019 GMC Terrain
Offer Amount $1129
Sale Price: $29,191*
Stock Number: KL132099
Take Delivery By 02-28-2019
Offer Disclosure
*GM SUPPLIER PRICING FOR EVERYONE
BOHN GMC CARNIVAL OF SAVINGS*
Select 2019 GMC Terrain
Offer Amount $2181
Sale Price: $29,191*
Stock Number: KL132099
Take Delivery By 02-28-2019
Offer Disclosure
*DEALER DISCOUNT. MSRP DOES NOT INCLUDE DEALER INSTALLED EQUIPMENT
GMC SELECT MODEL CONSUMER OFFER*
Select 2019 GMC Terrain
Offer Amount $3935
Sale Price: $29,191*
Stock Number: KL132099
Take Delivery By 02-28-2019
Offer Disclosure
*19-40AZ-001
BOHN CARNIVAL OF SAVINGS*
Select 2019 GMC Terrain
Offer Amount 6.25% off MSRP
Sale Price: $27,478*
Stock Number: KL167169
Take Delivery By 02-28-2019
Offer Disclosure
*DEALER DISCOUNT. MSRP DOES NOT INCLUDE DEALER INSTALLED EQUIPMENT
BOHN CARNIVAL OF SAVINGS*
Select 2019 GMC Terrain
Offer Amount 6.25% off MSRP
Sale Price: $27,628*
Stock Number: KL198900
Take Delivery By 02-28-2019
Offer Disclosure
*DEALER DISCOUNT. MSRP DOES NOT INCLUDE DEALER INSTALLED EQUIPMENT
BOHN CARNIVAL OF SAVINGS*
Select 2019 GMC Terrain
Offer Amount 6.25% off MSRP
Sale Price: $27,754*
Stock Number: KL211206
Take Delivery By 02-28-2019
Offer Disclosure
*DEALER DISCOUNT. MSRP DOES NOT INCLUDE DEALER INSTALLED EQUIPMENT
BOHN CARNIVAL OF SAVINGS*
Select 2019 GMC Terrain
Offer Amount 6.25% off MSRP
Sale Price: $27,998*
Stock Number: KL238693
Take Delivery By 02-28-2019
Offer Disclosure
*DEALER DISCOUNT. MSRP DOES NOT INCLUDE DEALER INSTALLED EQUIPMENT
BOHN CARNIVAL OF SAVINGS*
Select 2019 GMC Terrain
Offer Amount 6.25% off MSRP
Sale Price: $28,035*
Stock Number: KL184641
Take Delivery By 02-28-2019
Offer Disclosure
*DEALER DISCOUNT. MSRP DOES NOT INCLUDE DEALER INSTALLED EQUIPMENT
BOHN CARNIVAL OF SAVINGS*
Select 2019 GMC Terrain
Offer Amount 6.25% off MSRP
Sale Price: $28,035*
Stock Number: KL185186
Take Delivery By 02-28-2019
Offer Disclosure
*DEALER DISCOUNT. MSRP DOES NOT INCLUDE DEALER INSTALLED EQUIPMENT
BOHN CARNIVAL OF SAVINGS*
Select 2019 GMC Terrain
Offer Amount 6.25% off MSRP
Sale Price: $28,035*
Stock Number: KL254095
Take Delivery By 02-28-2019
Offer Disclosure
*DEALER DISCOUNT. MSRP DOES NOT INCLUDE DEALER INSTALLED EQUIPMENT
BOHN CARNIVAL OF SAVINGS*
Select 2019 GMC Terrain
Offer Amount 6.25% off MSRP
Sale Price: $28,035*
Stock Number: KL256157
Take Delivery By 02-28-2019
Offer Disclosure
*DEALER DISCOUNT. MSRP DOES NOT INCLUDE DEALER INSTALLED EQUIPMENT
BOHN CARNIVAL OF SAVINGS*
Select 2019 GMC Terrain
Offer Amount 6.25% off MSRP
Sale Price: $28,035*
Stock Number: KL252090
Take Delivery By 02-28-2019
Offer Disclosure
*DEALER DISCOUNT. MSRP DOES NOT INCLUDE DEALER INSTALLED EQUIPMENT
BOHN CARNIVAL OF SAVINGS*
Select 2019 GMC Terrain
Offer Amount 6.25% off MSRP
Sale Price: $31,973*
Stock Number: KL142257
Take Delivery By 02-28-2019
Offer Disclosure
*DEALER DISCOUNT. MSRP DOES NOT INCLUDE DEALER INSTALLED EQUIPMENT
BOHN CARNIVAL OF SAVINGS*
Select 2019 GMC Terrain
Offer Amount 6.25% off MSRP
Sale Price: $38,779*
Stock Number: KL260783
Take Delivery By 02-28-2019
Offer Disclosure
*DEALER DISCOUNT. MSRP DOES NOT INCLUDE DEALER INSTALLED EQUIPMENT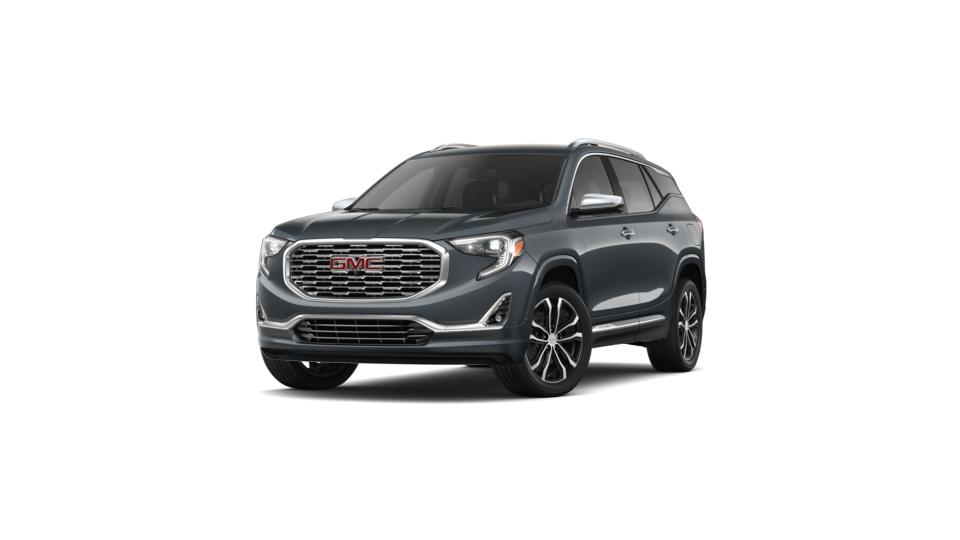 GM Bonus Cash Program*
Select 2019 GMC Terrain
Offer Amount $1000
Sale Price: $27,478*
Stock Number: KL167169
Take Delivery By 02-28-2019
Offer Disclosure
*19-40AF-001
GM Bonus Cash Program*
Select 2019 GMC Terrain
Offer Amount $1000
Sale Price: $27,628*
Stock Number: KL198900
Take Delivery By 02-28-2019
Offer Disclosure
*19-40AF-001
GM Bonus Cash Program*
Select 2019 GMC Terrain
Offer Amount $1000
Sale Price: $27,754*
Stock Number: KL211206
Take Delivery By 02-28-2019
Offer Disclosure
*19-40AF-001
GM Bonus Cash Program*
Select 2019 GMC Terrain
Offer Amount $1000
Sale Price: $27,998*
Stock Number: KL238693
Take Delivery By 02-28-2019
Offer Disclosure
*19-40AF-001
GM Bonus Cash Program*
Select 2019 GMC Terrain
Offer Amount $1000
Sale Price: $28,035*
Stock Number: KL184641
Take Delivery By 02-28-2019
Offer Disclosure
*19-40AF-001
GM Bonus Cash Program*
Select 2019 GMC Terrain
Offer Amount $1000
Sale Price: $28,035*
Stock Number: KL185186
Take Delivery By 02-28-2019
Offer Disclosure
*19-40AF-001
GM Bonus Cash Program*
Select 2019 GMC Terrain
Offer Amount $1000
Sale Price: $28,035*
Stock Number: KL254095
Take Delivery By 02-28-2019
Offer Disclosure
*19-40AF-001
GM Bonus Cash Program*
Select 2019 GMC Terrain
Offer Amount $1000
Sale Price: $28,035*
Stock Number: KL256157
Take Delivery By 02-28-2019
Offer Disclosure
*19-40AF-001
GM Bonus Cash Program*
Select 2019 GMC Terrain
Offer Amount $1000
Sale Price: $28,035*
Stock Number: KL252090
Take Delivery By 02-28-2019
Offer Disclosure
*19-40AF-001
To increase your awareness of surrounding traffic, the Terrain small SUV offers available intuitive driver-assist and safety technologies such as the GM-exclusive Safety Alert Seat.
Apple CarPlayTM Compatibility1
Plug in your compatible Apple® device using Siri® to send and receive hands-free messages and phone calls, and interact with select apps such as Apple Music all through your Terrain's touch-screen.
HID Headlamps with LED Signature Lighting
High-Intensity Discharge headlamps emit brilliant light that helps cut through darkness, fog and other visual barriers, while C-shaped LED signature lighting defines Terrain's powerful and distinct front profile.
The only vehicle in its class to offer a standard turbocharged engine combined with a 9-speed transmission, the Terrain small SUV delivers truly unparalleled performance.
SL
Ebony Twilight Metallic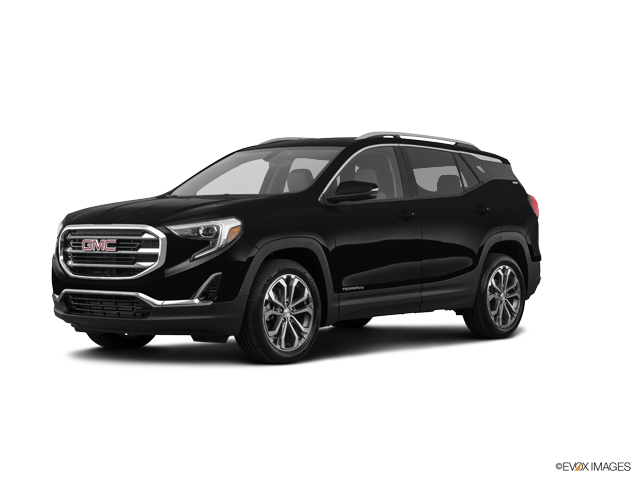 Vehicle user interface is a product of Apple and its terms and privacy statements apply. Requires compatible iPhone and data plan rates apply. Apple CarPlay is a trademark of Apple Inc. Siri, iPhone and iTunes are trademarks for Apple Inc, registered in the U.S. and other countries.
Experience the 2019 Terrain at your Harvey GMC source - Bohn Buick GMC
It's simple, when it comes to providing competitive pricing and selection - Bohn Buick GMC is your Harvey GMC Terrain authority. Come visit Bohn Buick GMC today for a test drive where our friendly sales team is ready to assist you in your search for a 2019 GMC Terrain with their years of experience and enthusiasm. Make Bohn Buick GMC your destination when you're in the market for a 2019 Terrain and find out why more Harvey GMC drivers are choosing us for their GMC needs.